>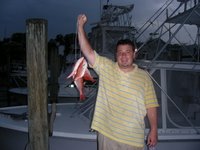 Went fishing in the gulf and had a great time. Had to throw quite a few back, but man we had a blast!
A few more pics available here.
Well, the time has come to head back to Tennessee. A great trip this year, and we'll see if we can't top it next year somehow. See everyone soon.